SOFT-SHELL CLAM AQUACULTURE IN VIRGINIA
Soft-shell Clams may present new opportunities for Virginia's aquaculture industry
A team of researchers from the Virginia Institute of Marine Science, the University of Maine, and the aquaculture industry have been studying the economic and environmental feasibility of soft-shell clam aquaculture in Virginia. The soft-shell clam (Mya arenaria) has been successfully cultured in Maine, and this study has been examining the clam's ability to grow and reproduce under conditions found farther south in Virginia. The team is also testing optimal hatchery conditions and estimating costs for starting and maintaining a soft-shell clam aquaculture operation.
Soft-shell clam aquaculture will give growers in Virginia's already successful oyster and hard-shell clam industries a new option to expand their operations. Previous field experiments in Virginia have already shown the soft-shell clam can grow from less than one inch to a two-inch market size in six months. These new studies have been examining how factors such as temperature, salinity, and predator-exclusion equipment can affect optimal soft-shell clam production.
Seafood industry involvement is a key element to this project (funded by NOAA Saltonstall-Kennedy). In addition to industry partner Mike Congrove, owner of the Oyster Seed Holdings, Inc. hatchery in Grimstead, VA, the team has been conducting focus group research with seafood dealers and processors to determine the viability of a commercial soft-shell clam market. Results show positive results for the feasibility of soft-shell clam aquaculture in Virginia.
For more information, contact Rochelle Seitz at the Virginia Institute of Marine Science.
SOFT-SHELL CLAM AQUACULTURE INFORMATION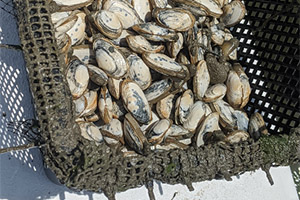 ECONOMIC FEASIBILITY
Perspectives on marketability and estimated start-up costs.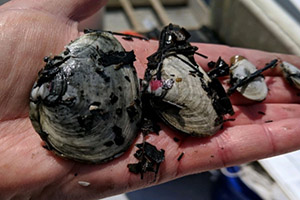 ENVIRONMENTAL FEASIBILITY
Survival and growth in lower Virginia, including temperature and salinity considerations.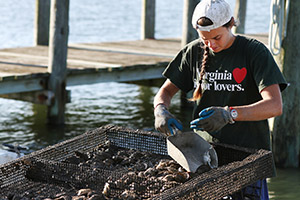 GUIDE TO GROWERS
A step-by-step guide to methods for timing of grow-out and harvest.